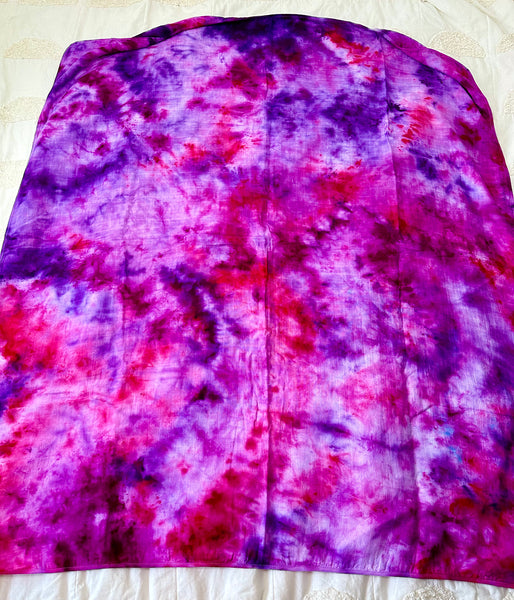 Home Decor Throw Blanket
One of a kind and Ready To Ship!
Our incredibly soft organic muslin in toddler size!
Made with two layers and measuring approximately, 50"x50", this blanket is perfect for your children, draping over the couch or folding on your bed! Featuring an organic cotton knit binding and rounded corners, this blanket is perfect for cuddling  
30% Organic Cotton and 70% Bamboo.    
Organic muslin fabric is known as a safer alternative than other fabrics to protect your baby from overheating. The material is lightweight, breathes well and helps to regulate body temperature. Your blanket will also become softer with each wash.
Flamingo Baby Organics Muslin is 100% GOTS certified cotton and bamboo and is dyed using water based, non-toxic, and fibre reactive dyes.        
Care Instructions:
Cold water wash separately for a few washes to prevent colour transfer; delicate cycle. Tumble dry. Do not was with white or light colours.