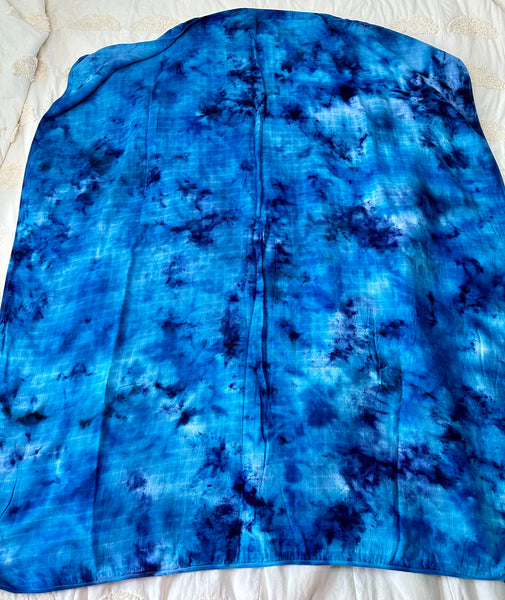 Luxe Throw Blanket
One of a kind and Ready To Ship! The all new Luxe Blanket, 4 layers instead of 2! 
Our incredibly soft organic muslin blankets in a larger size and thicker! Made with four layers and measuring 55"x62", this blanket is perfect for Curling up on the couch...it is like laying with a cloud!! It also has a nice weight to it! 
30% Organic Cotton and 70% Bamboo.    
The material is lightweight, breathes well and helps to regulate body temperature. Your blanket will also become softer with each wash.
Flamingo Baby Co Muslin is 100% GOTS certified cotton and bamboo and is dyed using water based, non-toxic, and fibre reactive dyes.        
Care Instructions:
Cold water wash separately for a few washes to prevent colour transfer; delicate cycle. Tumble dry. Do not was with white or light colours.